**all images from river island**
Cream Floral Print Belted Skater Dress - £40.00
- I love the print and it is a skater dress which is really flattering (in my opinion!)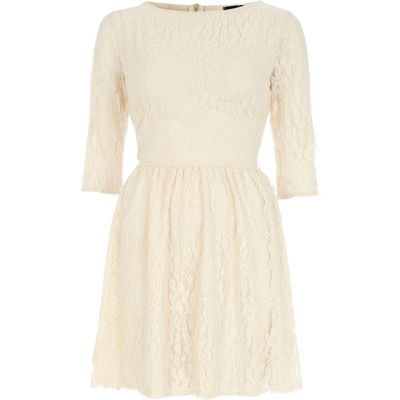 Cream Lace Mini Skater Dress - £32.00
- I love this as it is very feminine and is dressy while still Technically being casual.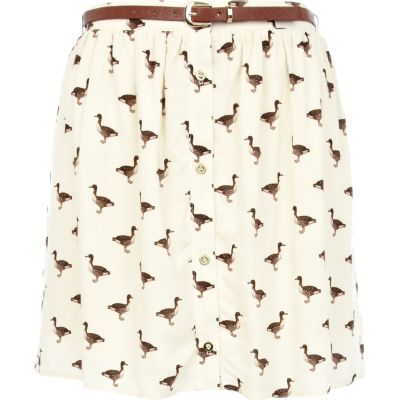 Cream Duck Print Button Up Mini Skirt
- How cute is this print!!! I love the Vintage feel and i can see myself wearing this a lot.
What have you been lusting over at River island?